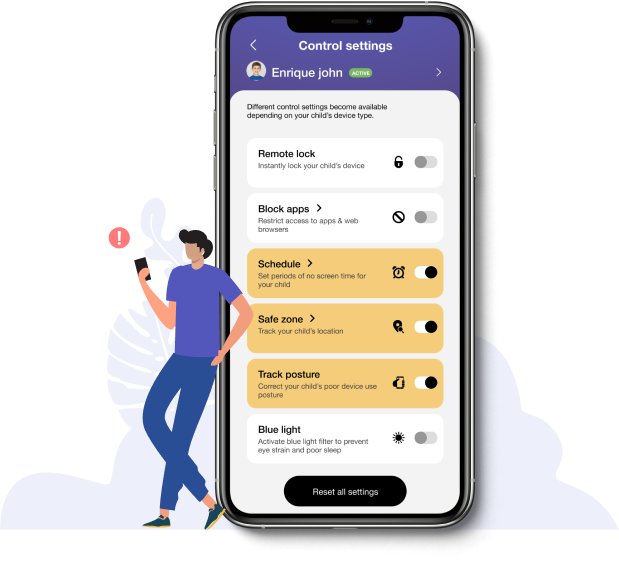 Remote Device Lock
Instantly lock your child's devices at anytime and from anywhere.

Schedule No Device Use Time
Set device-free timings conveniently with no fuss or arguments.

App & Browser Blocking
Protects your child from accessing inappropriate apps and content on the internet.

Blue Light
Activate blue light filter to prevent eye strain and poor sleep

Safe Zone*
Set safe zones for your child, track your child's movements and receive alerts when they are outside the safe zones.
*Available for premium subscriptions (Health plus & Health max)