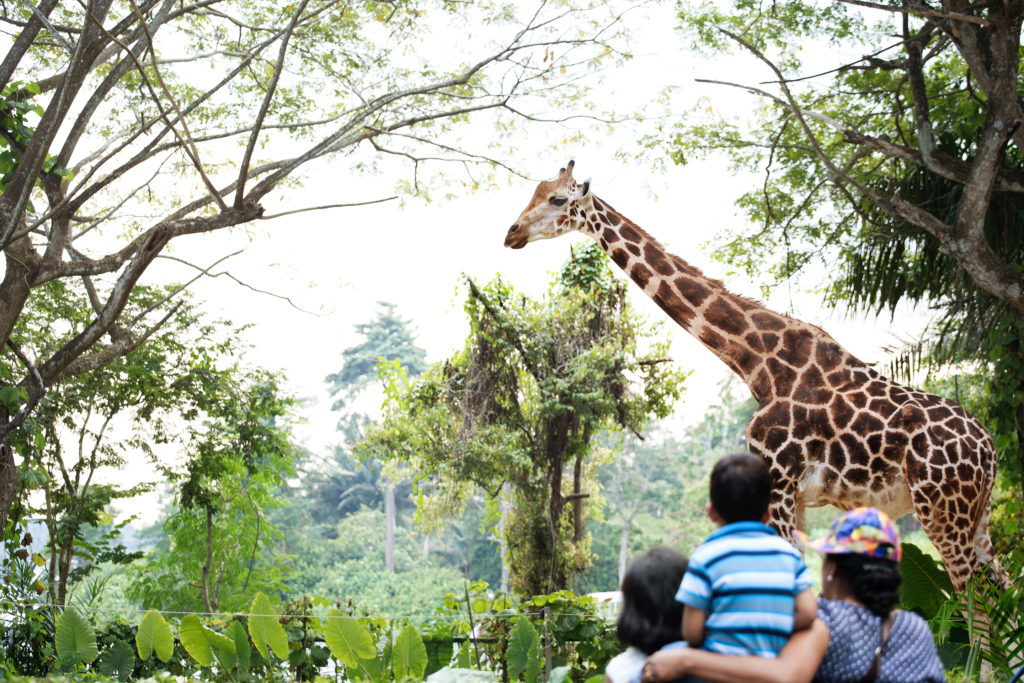 I do not consider myself a distance runner. Running for hours on end is not something that comes naturally to me. Consequently, when I sign up to run a marathon, I need inspiration to push me through the gruelling hours of training and the agony of race day.
My first 10 marathons were not easy, but I ran them for my late father. At times, I ran in 35-degree heat until the point of exhaustion, but I wanted to honour a man who worked tirelessly for my siblings, my beautiful mother and myself.
My last marathon I ran to raise money for a motorised wheelchair, so a wonderful young boy could gain independence and mobility. This marathon, my 12th, I am running for another cause. A cause that has significant meaning to my family.
In 1980, almost 40 years ago, ophthalmologist Fred Hollows crossed paths with my father, Abdul Dirani. My father had suffered a serious workplace injury putting him at risk of losing his eye and ultimately his ability to provide for his growing family. With a pregnant wife at home, my father prayed for a solution. That solution came in the form of Fred Hollows.
I understand that Fred was not your typical ophthalmologist – he took risks, he rocked the boat and on this particular occasion, he challenged skeptics by successfully saving my father's eyesight.
For Fred, my father was another patient who needed his help. For my father, this successful eye surgery was a lifeline that provided him with the healthy vision he needed to support his wife, his ten children at home, plus the additional two who would eventually follow.
What is interesting is that I did not learn of my father's connection to Fred until I was in my late teens. I was immediately, and continue to be inspired by the fact that one man could have such a substantial impact.
I often think about what life for my father, and our family, would have been like if Fred had not generously taken on my father's case. What I can tell you is that the limits placed on him would have been significant. His vision loss would have had a ripple effect on my mother, myself and all of my siblings. The impact of that surgery is immeasurable.
The sad reality is that my father's case is not unique. There are millions of people around the world who need interventions to save their sight. The unfortunate situation is that the vast majority in developing regions will never receive the care they need. My father was lucky; he had recently emigrated from Lebanon to Sydney and had access to a great surgeon. For millions of others, they simply cannot afford interventions like surgery or even a pair of glasses and that is when services are available – which is rarely the case in emerging countries.
I want to give back and have decided to run another marathon. On 15 September 2019, I will run the Sanlam Cape Town Marathon in Africa. I will take 50,000 strides to complete 42.2 km, and in honour of my father, I will donate the money I have raised to The Fred Hollows Foundation. Those funds will help provide 50,000 adults and children in Africa with the eye care they need.
During this marathon, when my legs tire and my muscles painfully cramp and that little voice in my head starts screaming to JUST STOP, I will be motivated. I will know that with every stride I take I will be helping support vision care programs in Africa that address trachoma, refractive error (the need for a pair of glasses to see clearly), cataract, diabetic retinopathy and also provide sustainable eye care services to rural and remote communities.
I know there are solutions to vision loss. My marathon is about helping people access those solutions.
At the end of the day, caring about people is what being human is all about – I believe that was Fred's motto. This is my way of giving back and helping adults and children regain their vision and a piece of their lives, the same way Fred helped my father.
Support my efforts and together we will Give Sight with Every Stride.
This article was originally posted on 5 July 2019 here.