In Conversation with Optometrist, Dr Rashele Sharkey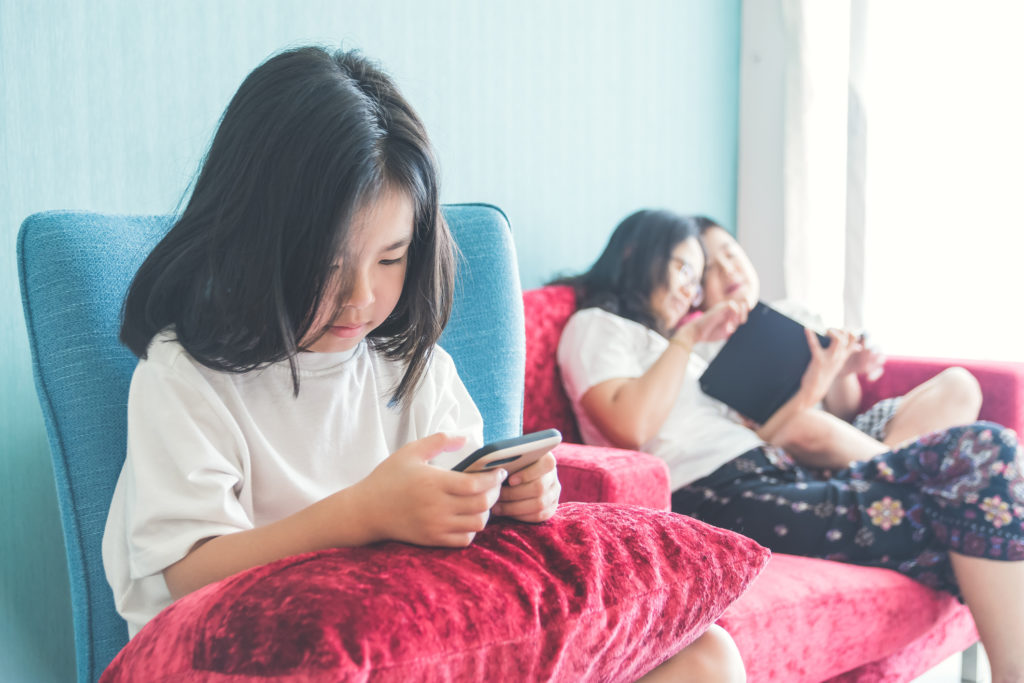 As the war against the pandemic rages on, industries across the globe have had to pivot in response to the nationwide lockdowns and restrictions. This includes eye health. What is in store for the world of eye care service delivery? We created this series to hear from the eye health professionals themselves. This week, we had a conversation with an optometrist, Dr Rashele Sharkey, O.D. She shared with us during the conversation, her journey as an optometrist, learning moments, parenting tips and thoughts on the road ahead for the eye health field.
What are some important things parents should know about their children's eye care?
I can't stress enough how important getting an eye exam* is for a child. According to experts, 80% of learning is visual. Imagine trying to do something new if the directions were blurry, and then be asked to demonstrate what you learned!
When certain skills have not developed, or are poorly developed, learning can be difficult and often stressful. Parents should look out for signs of vision problems. These include frequent blinking, headaches, poor reading comprehension or losing their place while reading, for example.
According to the American Optometric Association (AOA) children should have their eyes examined by an eye doctor at 6 months, 3 years, at the start of school, and then at least every 2 years following. It is important to note that even if a child passes a school screening, they could still have an underlying vision problem not tested for or detected. Vision can also change frequently during these years of development, so comprehensive eye exams with an optometrist are important. The earlier a vision problem is diagnosed and treated, the less it will impact the child's learning and quality of life.
Outside of the pandemic we are currently witnessing, there is also a myopia pandemic rising in the world, particularly in children. Children who spend a lot of time engaged in near activities (reading, using handheld electronics, etc) are appearing to face a bigger risk of developing myopia.
However, It has been found that spending more time outdoors can lower the risk of childhood myopia. So, tell the kids, GO OUTSIDE AND PLAY!!
What is the biggest struggle you have faced as an optometrist and how did you overcome it?
Being an underrepresented figure in my field, I have struggled with being accepted in a predominantly white, male driven profession. Currently, only 2.7% of practicing optometrists are African American which makes advocating for my profession even more important. The COVID-19 pandemic has truly highlighted the systemic bias minorities face when it comes to health disparities and access to care in general.
When it comes to making changes and fighting for expansion in our scope of practice, every voice matters. I advocate for preventative eye health of all races. And I hope to bring more awareness to my field being a young, African American female practitioner. I can't count how many times a patient is surprised when I walk in and tell me "You are the first black optometrist I've ever had!" It's crazy to think there is still such a handful of minorities in this field. We are truly unicorns in our profession.
I strive to continue mentoring young students interested in optometry to broaden their perspective on the field. I will be initiating a Podcast called "The 3%" with some of my colleagues that address these topics. Coming soon!
What are the 5 biggest things you've learnt as an eye professional?
Optometry is a constantly evolving field.
To be a good doctor you have to dedicate to being a lifelong learner. It is important to keep up with emerging research and new innovative technology.
Not all corporations are equal.
I have worked in corporate optometry since I began practicing 3 years ago. Although this route may not be for everyone, I admire my company's core values and efforts to deliver affordable eye care throughout the country. It is important to choose a corporation that not only values you but also your patients as a whole.
No patient is alike, and it is important to remember that.
While your purpose is to attend to their visual needs, you also catch a glimpse of their story. At the same time also making a meaningful connection. You begin to see not just the eye disease or abnormality, but who your patient is as a person.
Honesty is the best, best policy.
Being in healthcare, you won't always have the 'easy' patient all the time. I am often confronted with delivering not so great news that patients may not want to hear. But you must maintain that dialogue and be honest with them to deliver your plan of action.
Learning about myself
Most importantly, I have learned about myself. I have grown in my abilities, made important decisions and connections with people that have shaped my life and who I am in ways unimaginable. I love my field and look forward to the new adventures that await!
Visiting an optometrist is just as important as visiting a dentist. We created Plano Eyecheck, an easy-to-use online platform to connect families in Singapore to their nearest optometrist. Locate, book and manage your appointments for a variety of eye care services, including comprehensive eye check-ups and myopia control consultations here.
*Plano Eyecheck is currently in Singapore with plans to expand internationally to close the loop for eye care service delivery worldwide.
Disclaimer: The views, thoughts and opinions expressed in this article are those of the author(s) and do not necessarily reflect the official policy or position of Plano. Any content provided by our guest bloggers or authors is of their opinion and is not intended to malign any religion, ethnic group, club, organization, company, individual, or anyone or anything.