HUAWEI and Plano join forces to fight the global epidemic of myopia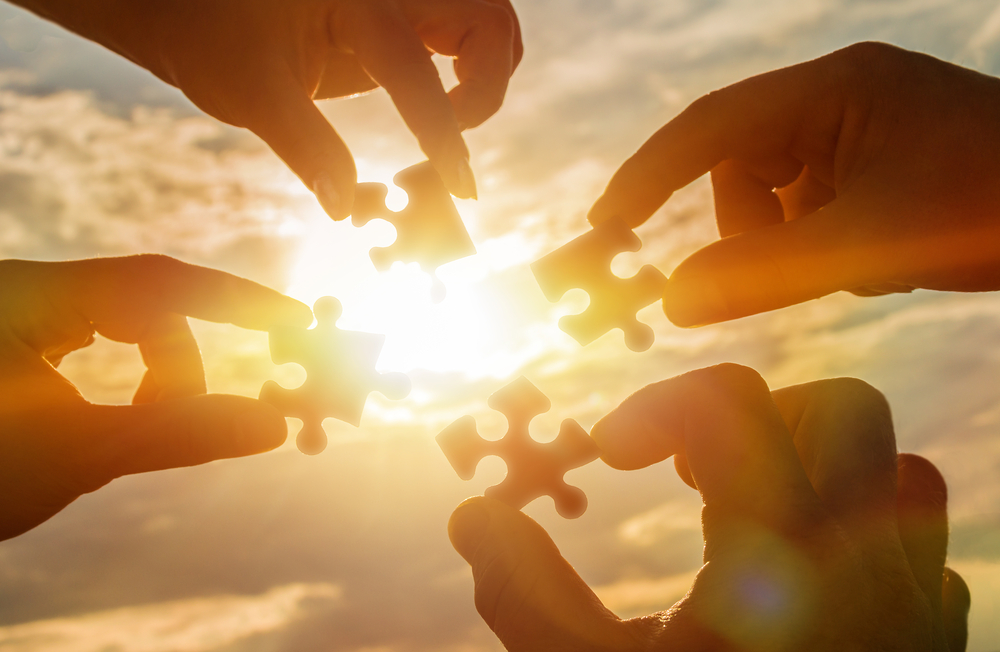 Digital technology and its associated conveniences have become an integral part of our daily lives that it is almost inconceivable that we ever lived in a world without them. From searching for directions to get to our destination to staying connected with family and friends abroad, digitization has taken over multiple aspects of our lives. 
The adoption of digital technologies by various industries and businesses also meant that more processes have taken on digital formats, such as online shopping and e-banking. Even at schools and educational institutes, students are making use of digital technology in the form of digital devices such as smartphones, personal laptops, and tablets to support their learning process. 
In order to address the needs of consumers who are increasingly using digital technology, HUAWEI Technologies Co. Ltd. (HUAWEI) and Plano Pte. Ltd. (Plano) have partnered to help keep families safe online and their eyes healthy by integrating Plano's innovative solutions against myopia (also known as short-sightedness) with HUAWEI's smart ecosystem.
Digital device use and myopia
The amount of time that people spend in front of digital screens has been showing an upward trend over the past decade. A survey conducted in China in February 2021 found that those aged 16 to 64 years spent an average of almost 6 hours on their digital devices daily [1]. Similar findings have been found in children, where a Singapore-based survey reported that primary school children are spending an average of 5 hours on their digital devices each day [2].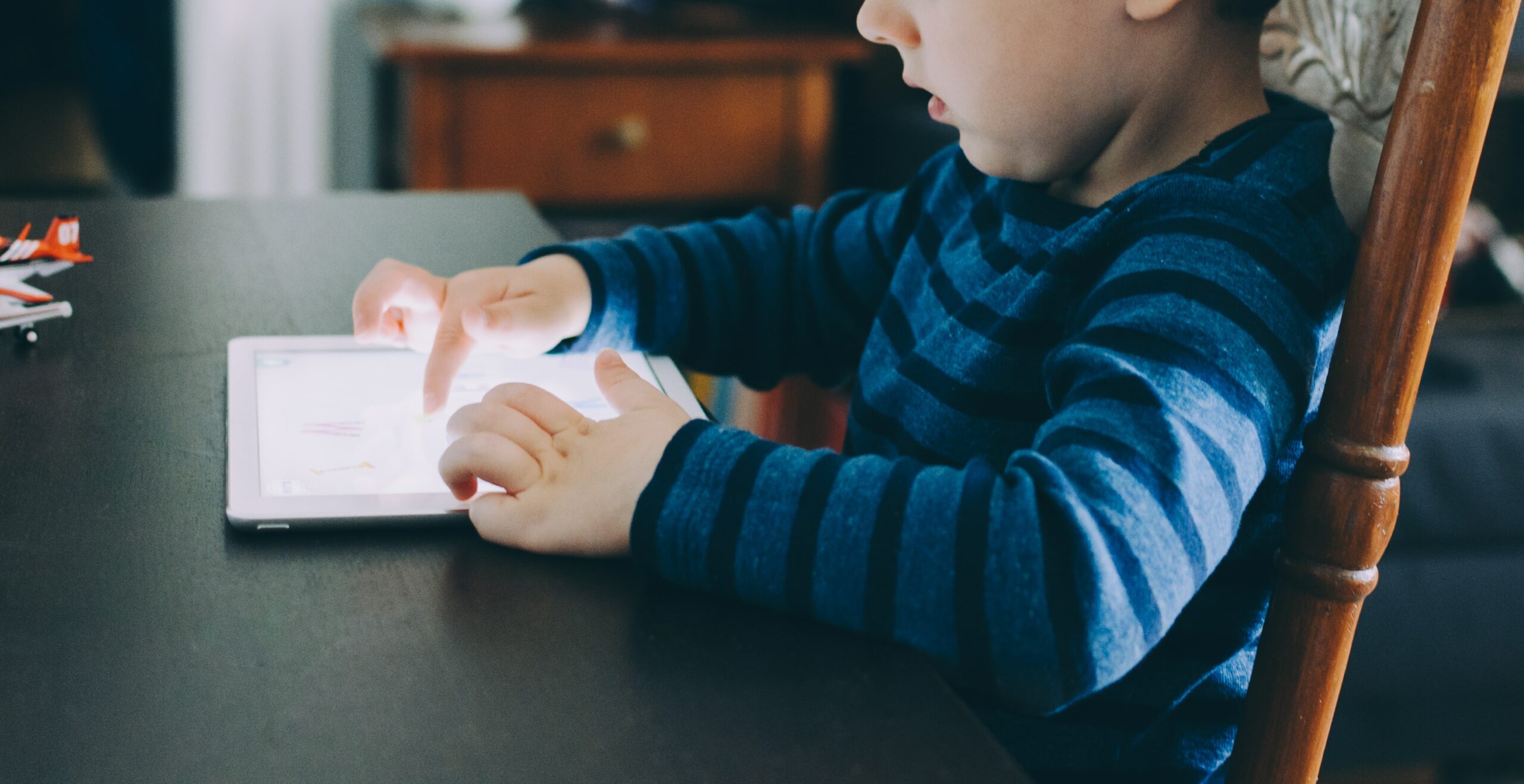 There is emerging evidence that the excessive use of digital devices is associated with the development and progression of myopia, an eye condition that currently affects 1 in 3 people worldwide. By the year 2050, 5 billion people (half the world's population) are estimated to have myopia, of which 1 billion will develop the sight-threatening form of myopia, known as high myopia [3]. 
The number of people with myopia is highest in East and Southeast Asian countries. As many as 80 to 90% of teenagers and young adults in Singapore, Hong Kong and Taiwan, and up to 96.5% of young men in South Korea have myopia. Myopia is also becoming more common in the US, Australia, and Europe, where up to 40% of people are now affected with myopia [4]. 
Over the past 5 to 6 years, more than 20 population-based studies have reported a positive association between digital device screen time and myopia. A recent (2019) study conducted in Denmark found that the prevalence of myopia was as high as 44% among Danish teenagers who spent more than 6 hours of screen time each day and just 0.6% among those with less than 30 minutes of daily screen time. The same study also reported that those with more than 6 hours of daily screen time had almost double the risk of myopia compared to those with less than 2 hours per day [5]. Interestingly, one study of more than 26,000 2 to 7-year-old children in China reported that children who were first exposed to mobile device screens at 0 to 1 year old were 4.4 times more likely to have myopia than those who had not been exposed to screens [6].
Despite the mounting evidence on the association between excessive device use and myopia, it is unlikely (and somewhat unreasonable) that we should stop using these devices altogether given the benefits that they provide us in our daily lives. Therefore, it is essential that we build healthy relationships and adopt good device use behaviours to ensure that our eyes are still protected as we continue to enjoy the benefits of technology. 
In a bid to help tackle the global problem of myopia, Chinese multinational technology company, HUAWEI and award-winning Singapore-based healthtech start-up, Plano have joined forces to bring Plano's innovative solutions to all facets of HUAWEI's smart ecosystem to provide HUAWEI users, for the first time, with eye health and responsible device use behaviour solutions.
The partnership between HUAWEI and Plano
HUAWEI and Plano officially announced their partnership on the 5th of August 2021 with a focus on addressing the global problem of myopia. The partnership was also developed in line with HUAWEI's 1+8+N strategy, which involves creating an intelligent ecosystem that provides every person, home, and organization with a digital experience that can be managed by the smart device or EMUI (Android-derived mobile operating system). 
Through this partnership, HUAWEI and Plano aim to provide HUAWEI users with Plano's easy-to-use, innovative, and science-based technological solutions to help keep children and families safe online and their eyes healthy. The Plano application, that helps manage children's device use and encourage behaviour that is protective for myopia, is now available on the HUAWEI AppGallery and HUAWEI wearables, including the newly launched HUAWEI WATCH 3. 


Figure 1. User interface of planoApp on Huawei wearables; from the left screen time summary, day screen time summary, and alerts for device use behaviours (Source: Plano, 2021)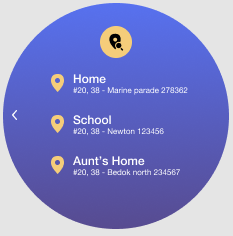 Figure 2. User interface of planoApp on Huawei wearables showing safe zones set by parents on the planoApp (Available for premium members)
The availability of the Plano app on the HUAWEI AppGallery and HUAWEI wearables marks the first step that the two companies have taken together to tackle the global problem of myopia and enrich HUAWEI's ecosystem with a diverse suite of smart products and services that works together seamlessly, intelligently, and effortlessly, ultimately improving the health and wellness of its users for better living.
References
[1] Published by Statista Research Department and J. 7, "Average daily time consuming and interacting with media by the internet users in China as of 3rd quarter 2020, by type," Statista, 07-Jul-2021. [Online]. Available: https://www.statista.com/statistics/1224510/time-spent-per-day-on-smartphone-us/. [Accessed: 10-Aug-2021].
[2] DQ Institute. 2018 National DQ Impact Report. 2018.
[3] Holden BA, Fricke TR, Wilson DA, et al. Global Prevalence of Myopia and High Myopia and Temporal Trends from 2000 through 2050. Ophthalmology. May 2016;123(5):1036-42. doi:10.1016/j.ophtha.2016.01.006
[4] Vitale S, Sperduto RD, Ferris FL, 3rd. Increased prevalence of myopia in the United States between 1971-1972 and 1999-2004. Arch Ophthalmol. Dec 2009;127(12):1632-9. doi:10.1001/archophthalmol.2009.303
[5] M. H. Hansen, P. P. Laigaard, E. M. Olsen, A. M. Skovgaard, M. Larsen, L. Kessel, and I. C. Munch, "Low physical activity and higher use of screen devices are associated with myopia at the age of 16‐17 years in The CCC2000 EYE STUDY," Acta Ophthalmologica, vol. 98, no. 3, pp. 315–321, 2019. 
[6] G.-Y. Yang, L.-H. Huang, K. L. Schmid, C.-G. Li, J.-Y. Chen, G.-H. He, L. Liu, Z.-L. Ruan, and W.-Q. Chen, "Associations between screen exposure in Early life and MYOPIA amongst Chinese Preschoolers," International Journal of Environmental Research and Public Health, vol. 17, no. 3, p. 1056, 2020.