Is your child's myopia progressing at a fast rate? Are you at the crossroads of not knowing what you can do or where to go for help? Rest assured, this is an increasingly common cause for concern among parents nowadays!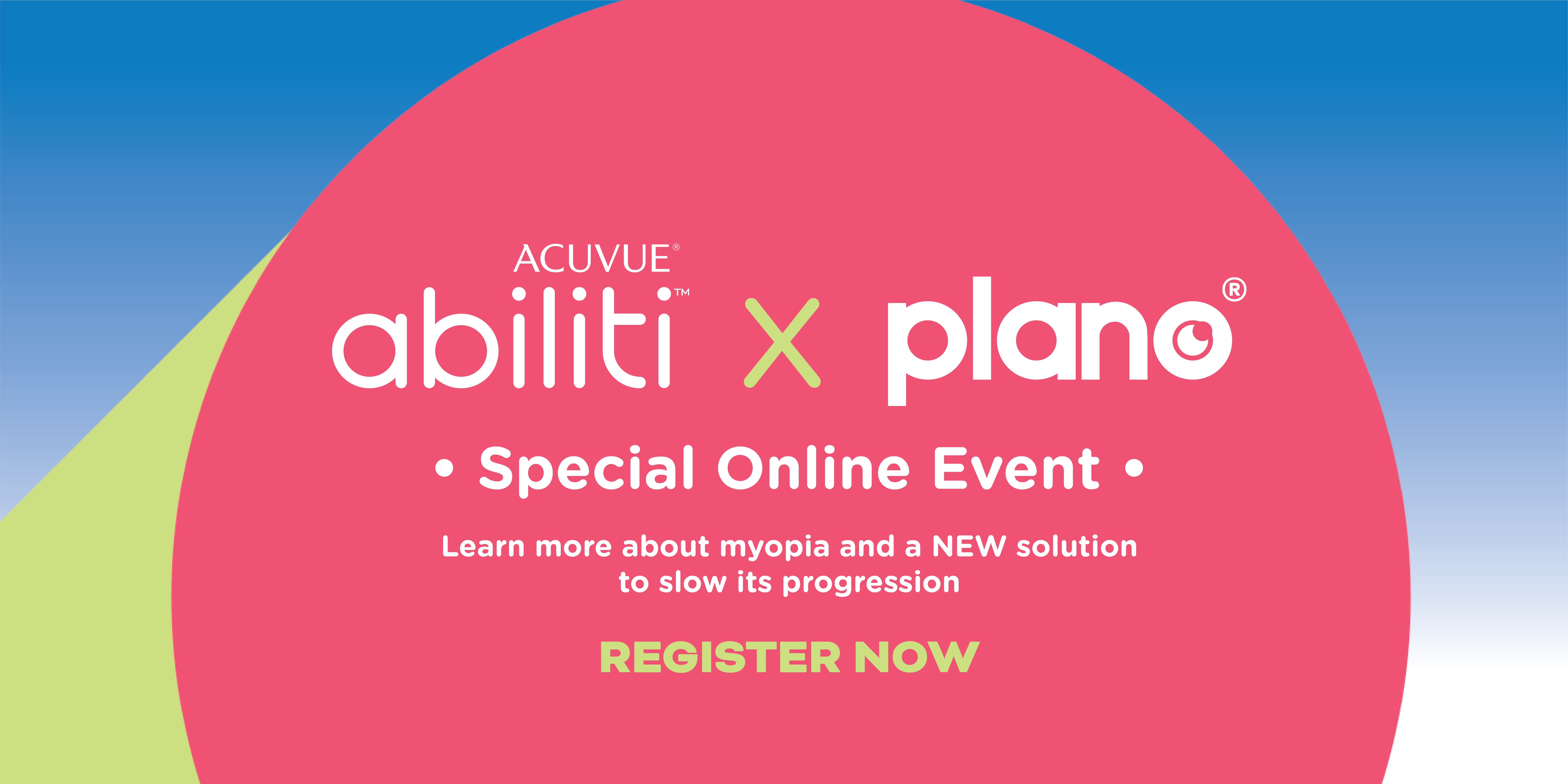 Plano has partnered with Johnson & Johnson to provide parents with the unique opportunity to learn more about a scientifically proven solution to slow down your child's myopia progression: Ortho-K lenses.
Ortho-K lenses are hard contact lenses that are worn overnight that allow its wearers to be glasses-free the next day, making it an excellent option for children who are active in sports or water activities. Ortho-K lenses are becoming an increasingly common choice among parents worldwide for its convenience and effectiveness in slowing down myopia progression.
Join us for this interesting webinar to learn more about myopia, why you need to control it, as well as to better understand whether your child is suitable for Ortho-K and how to get started.
Event details:
Date and time: 25 August 2022, 8.00 – 9.00 PM
Venue: Online via Zoom
Price: FREE
Registration link: CLICK HERE
Topics breakdown:
Myopia: what is myopia, risk factors, signs and symptoms, the progression of myopia, and high myopia

Myopia treatment vs myopia control, and what are the different types?

Ortho-K lenses: what are they, how do they work, how effective is Ortho-K, its benefits, and its suitability for children

Questions and Answers
Speakers:
Ms Purrven Bajjaj
Research Optometrist
Adjunct Lecturer, Ngee Ann Polytechnic
Ms Adeline Yang
Professional Development Manager
Johnson & Johnson Vision