How to choose spectacle frames based on the shape of your face
If you have ever wondered why certain pairs of glasses do not look good on your face despite looking good on others, you are not alone. A possible reason is that the frames of the glasses are not suitable for your face shape. Your face shape portrays a vital role in whether a particular pair of glasses will complement your look. In this article, we will guide you on how to choose spectacle frames based on the shape of your face.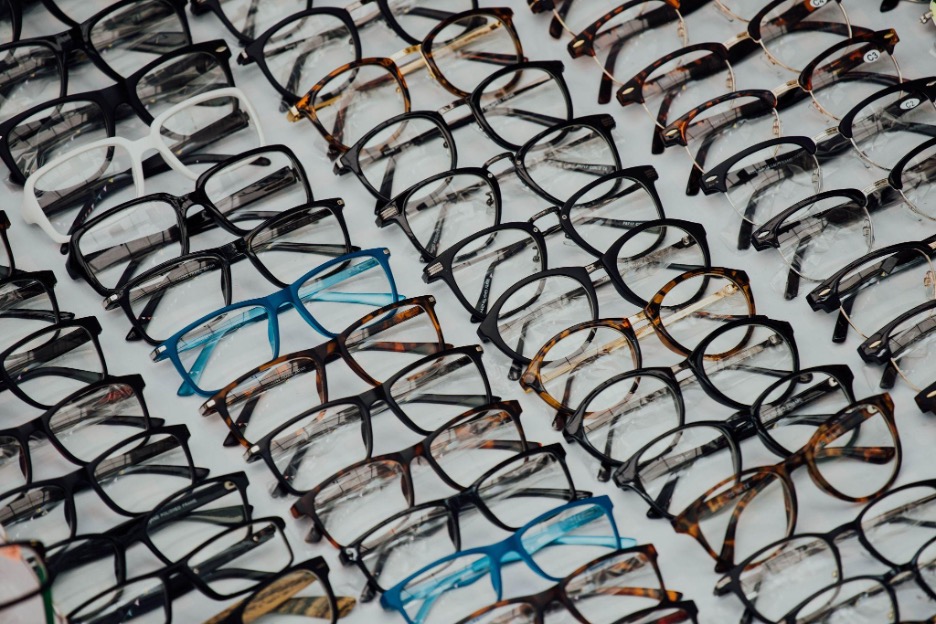 Identify Your Face Shape First
Identifying your face shape is the first step toward choosing an eyeglass style that best suits your face. Simply pull your hair away from your face and look into a mirror. Observe the general shape and contours of your face. The following depicts seven common face shapes and the type of eyeglass frames that look best on each face shape:
Oval face shape
An oval face shape is deemed to be ideal because of its overall balanced proportions. When you are looking for glasses for an oval face, choose eyeglass frames (like the not too deep walnut-shaped frames) that are as wide as (or wider than) the broadest part of the face.
Heart-shaped face
A base-up triangle face shape or a heart-shaped face can be classified as one that has a wide top third and a narrow bottom third. To divert attention away from the top of the face, select spectacle frame shapes that are wider at the bottom. For example, lightweight, light-colored and rimless frames are good options.
Oblong face shape
If you have a face shape that is longer than it is wide and has a long, straight cheek line, you have an oblong face shape. Try spectacle frames that contain more depth than width to balance out an oblong face to make it seem more balanced. Frames with contrasting temples can enhance the width of the face.
Square face shape
If you have a square face shape, you have a robust jaw and a broad forehead, with approximately the same face width and length. Try narrow frame styles as well as narrow ovals to soften the look of a square face.
Diamond face shape
If you have a rare diamond-shaped face, your face is narrow at the forehead and jawline and has wide and possibly dramatic cheekbones. Try frames or rimless glasses with detailing brow lines to accentuate the eyes and soften the cheekbones.
Round face shape
If you have a round face shape, you have curved lines with the face width and length in the same proportions without angles. To lengthen a round face, use angular narrow eyeglass frames For instance, frames with a clear bridge and rectangular frames that are wider than they are deep would be excellent options.
Base-down triangle
If you have a base-down triangular face shape, you have a narrow forehead that broadens around the chin and cheek. To showcase the narrow upper third of the face, heavily accented frames with color or frames with cat-eye shapes are recommended.
How to choose eyeglass frame colors
Determine if your skin color is "warm" or "cool," to select the eyeglass frame colors that will suit you the best.
Some examples of frame colors best for warm coloring are camel, khaki, gold, copper, peach, orange, coral, off-white, fire-engine red, warm blue and blond tortoise.
For cool coloring, the best eyeglass frame hues are black, silver, rose-brown, blue-gray, plum, magenta, pink, jade, blue and demi-amber (darker) tortoise. See your optician who would give you professional advice. Book your next eye appointment here.
Your face shape can determine if you look good in a specific pair of eyeglasses.

Your optician can determine your face shape to select the most suitable eye frames.
References
All About Vision, "How to choose eyeglass frames for your face shape," All About Vision, 03-Jun-2022. [Online]. Available: https://www.allaboutvision.com/en-in/eyeglasses/face-shape/. [Accessed: 26-Jul-2022].