What does an optician do?
Opticians are eye professionals who collaborate with eye doctors like optometrists to provide the best possible eyewear for patients based on eye doctors' prescriptions. They are vital in advising and dispensing glasses and contacts. Besides, offer regular care, adjustment, and refills of eyeglasses and contact lenses. Though they are not doctors, they can address general eye care questions.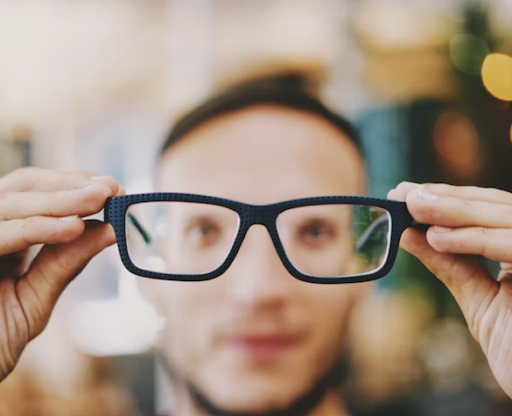 Here are some duties that they perform:
Refill eyeglass and contact lens prescriptions
Adjust, fit, and measure glasses frames
Advise patients to

 

select frames, contacts, and other eyewear accessories
In charge of general operational duties at the vision care clinic

 

Measure patient's distance between each pupil
Educate customers about eyewear and usage of contact lenses
When to Consult an Optician
You encounter problems seeing far away or up close based on your current glasses prescription
You have regular headaches
You have dry or uncomfortable eyes
You squint excessively

 

Your vision has been altered by certain medication [1]

 
How to register as an optician in Singapore?
There are 3 types of opticians in Singapore. All of them are trained and qualified with the skills to refill and fit glasses according to prescriptions from optometrists or ophthalmologists [2].
1. Opticians (Dispensing Only) – this category can only dispense and fit glasses.
2. Opticians (Refraction and Dispensing) – this category are licensed to:
Perform refraction on patients who are 8 years of age or older.

Fit and dispense glasses to address vision problems like short-sightedness and astigmatism.
3. Opticians (Contact Lens Practice) – this category are licensed to:
Perform refraction on patients who are 8 years of age or older.

Fit and dispense glasses as well as contact lenses to correct some vision problems.

Offer aftercare to patients, such as detecting and managing complications due to the use of contact lenses.
From 1 January 2008, all optometrists and opticians offering eye care services have been required to register with the Optometrists & Opticians Board to work.
A person has to be registered with the Optometrists and Opticians Board and have a valid registration certificate and/or practising certificate to be qualified to practice optometry/opticianry in Singapore.
Registration Criteria in Singapore
To qualify for registration, the applicant must:
1.    Be qualified with an approved opticianry or optometry qualification
2.    Have an offer of employment as an optician or optometry in Singapore; and
3.    Be of good reputation/character.
Applicants cannot choose the type of registration they would like to apply for. The Board will review each application received and grant the appropriate type of registration [2].
References 
"Eye doctors (Opthalmologist vs optometrist vs optician)," Vision Center, 03-May-2022. [Online]. Available: https://www.visioncenter.org/resources/eye-doctors/. [Accessed: 26-Aug-2022].

 

"Oob: Registration as an optometrist and optician," OOB  [Online]. Available: https://www.healthprofessionals.gov.sg/oob/registration-as-an-optometrist-and-optician. [Accessed: 26-Aug-2022].