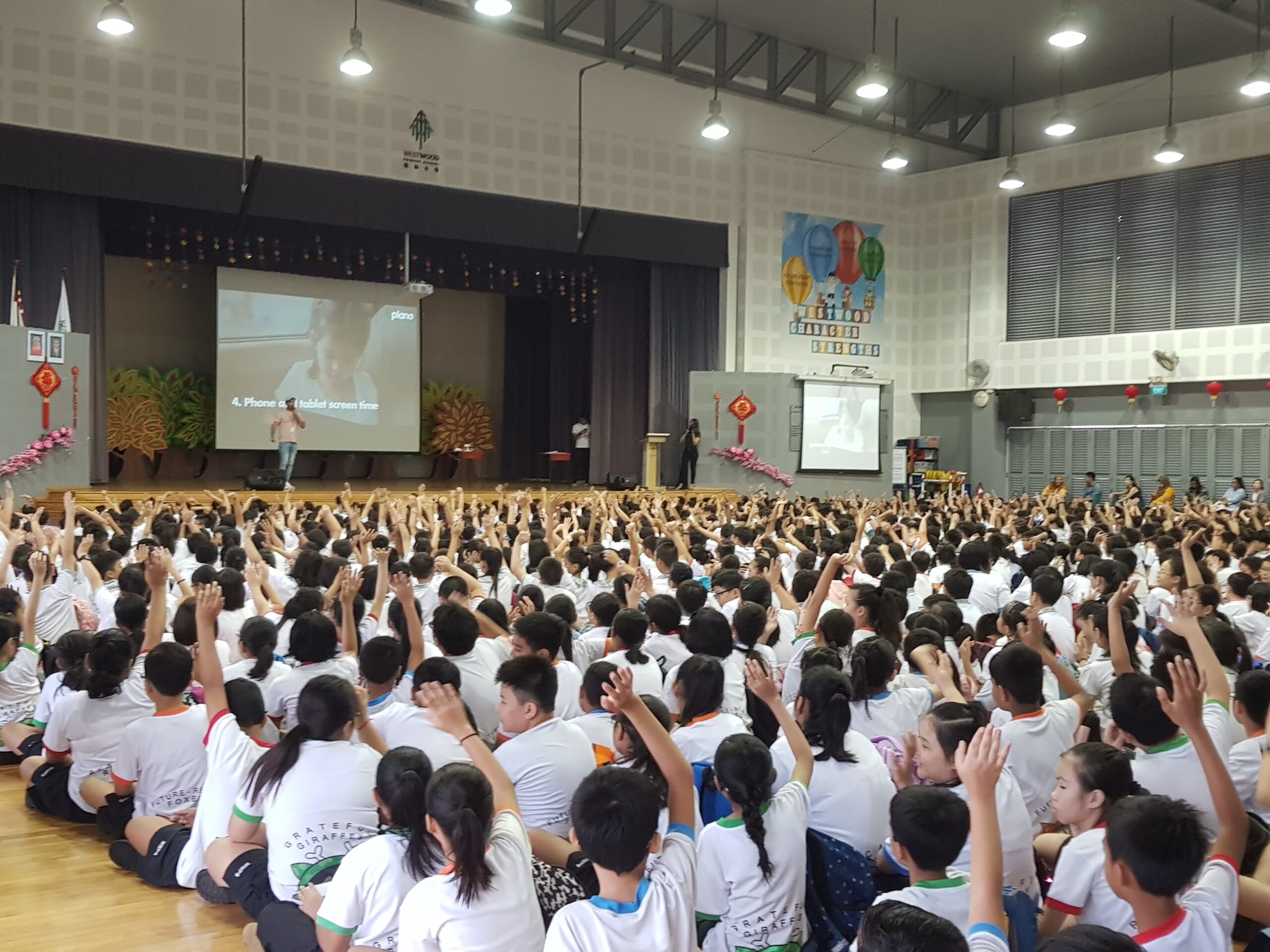 More than 2.6 billion people in the world currently suffer from myopia, also known as short-sightedness, and this number is expected to rise to 5 billion by the year 2050. Studies have shown that excessive smart device use is a key contributing factor for myopia and that one of the best strategies to tackle the global problem of myopia in children is through education and awareness programs.
Early intervention is critical to slow the progression of myopia and protect our children from the risks of developing blinding eye diseases associated with a severe form of myopia called high myopia.
That said, in Singapore, there is a company offering innovative solutions to educate and better manage smart device use to improve eye health in children.
Plano, a Singapore-based health technology company aiming to tackle with the global myopia epidemic, has launched the world's first science-based ecosystem comprising education and awareness, innovative technological solutions (such as the planoApp), and big data analytics, with a vision to "Keep all eyes healthy in our digitised world".
The Plano ecosystem was created for the very purpose of helping everyone achieve this vision and to target our efforts to children across the globe. Within the Plano ecosystem, there are various products and services developed to educate parents and children about the importance of eye health, with a focus on myopia.
Storytelling & Eye Education (SEE) Programme
One of the education programs that Plano has already provided to hundreds of schools across Singapore is the Storytelling & Eye Education (SEE) Programme, which teaches both parents and children about myopia and how to protect children's eyes through a fun storytelling session and engaging quizzes.
Furthermore, internal research by Plano has found that Plano's education program has significantly improved parent's knowledge about myopia by more than 30%, and significantly increased the number of parents who knew how to best manage myopia in their children by more than double.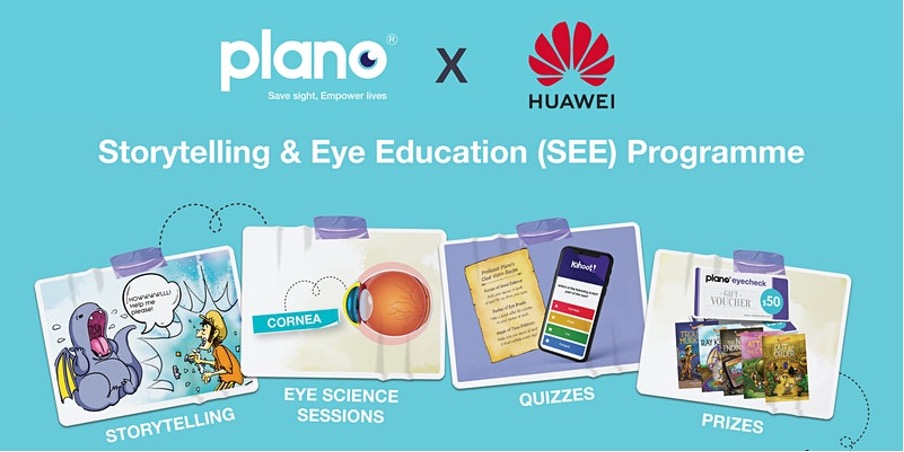 This Christmas holiday, Plano and HUAWEI have teamed up to organise a special edition of the Storytelling & Eye Education (SEE) Programme, for families to learn about how to take care of children's eyes using the latest and greatest in HUAWEI technology.
During the event, they will show parents and their children some tips & tricks on how to best manage your children's eye health and device use by using the planoApp on HUAWEI mobile devices (phones and tablets) and the newly-launched HUAWEI Watch GT 3.
Attendees will also learn how to use HUAWEI's new search engine – Petal Search, to book an eye check appointment through planoEyecheck.
The SEE Programme is suitable for parents and children aged between 3 and 12 years old. Choice of online and in-person tickets are both available.
For those attending the event in-person, the first 15 registrations will receive a specially curated Plano Goodie Bag worth $30, inclusive of:
HUAWEI & Plano Goodies
The Plano Adventures Book Series
Otah & Friends Colouring and Picture Books
HoneySpree Essential Mini Honey Pack
What's more, stand a chance to win exciting prizes, including exclusive HUAWEI devices and tickets to Splat Paint House, Jewel Changi Airport, Singapore Discovery Centre, ArtScience Museum & more during the event!
This event will be held in-person at the HUAWEI DIGIX Lab, which is HUAWEI's newly launched mobile innovation centre located in Changi Business Park, and also online via Zoom.
Grab your in-person seat or online ticket today by signing up through the link below!
RSVP: https://www.eventbrite.sg/e/storytelling-eye-education-see-programme-powered-by-technology-tickets-207778038707