Feeling cabin fever ever since the beginning of COVID-19? With no prospects of Singapore's borders opening anytime soon, taking a respite from the humdrum of everyday life is probably the best deal you can have with your family. Besides having a staycation, another useful way to create family memories and enthral your kids would be to have an indoor or outdoor family photoshoot.
The first thing that comes to mind for a family photoshoot in Singapore would be to have it done indoors, such as at a photography studio for example. After all, enclosed areas like air-conditioned photography studios are comfortable considering Singapore's humid weather. Nonetheless, having your family photoshoot in the outdoors can make way for a truly memorable bonding experience with your loved ones. Outdoor settings, such as verdant parks and cascading waterfalls offer more diverse backgrounds with natural light to have your family photoshoot. A family outdoor photoshoot might need planning and coordination, but it is certainly worth the effort.
For those of you looking for picturesque locations for your family photoshoot, look here below at  4 of our favourite outdoor locations for family shoots in Singapore to create lasting memories.
4 best outdoor locations for family shoots
#1: Singapore Botanical Gardens
A UNESCO World Heritage site, the Singapore Botanical Gardens offers visitors an oasis of tranquility and lush greenery in the midst of a densely populated city. No wonder the Botanical Gardens has bagged various tourism awards over the years. If your family loves flora and fauna, this location would just be perfect for them. Consider the Tanglin Gate that provides an optimal amount of natural light and shelter for a fuss-free photoshoot.
#2: The Marina Barrage
Another highly sought-after spot for an outdoor photoshoot is the Marina Barrage area. Take advantage of the Singapore city skyline and the Marina Bay Sands landmark and look forward to some quality shots with your loved ones. Moreover, the Marina Barrage is a dam that provides you with distinct views of the Supertree Grove, Marina Bay Sands, Gardens by the Bay. Therefore, your photographer can experiment with novel and extraordinary family shots with these iconic landmarks as your backdrop.
#3: Gardens by The Bay
A nature park comprising 3 waterfront gardens and spanning 101 hectares of reclaimed land in Central Singapore,  Gardens By The Bay is an emblematic destination where tourists and locals alike visit to admire splendid plants and flowers from all over the world. At the Flower Dome, the largest greenhouse in the world, check out the sheer assortment of flowers that typically would not survive in Singapore's tropical heat blossom. These flowers are a sight to behold and form a suitable background for your photography shoot. Be awestruck at the floriculture and unique angles from which your family photographs can be taken. After your photoshoot, enjoy more quality family time amongst the flora and fauna in that space.
#4: Fort Canning Hill
Fort Canning Hill presents a charming combination of colonial vestiges, flourishing greenery and remnants of a trade era long gone. Discover your favourite photographic spot from artifacts dating to the era of ancient Malay Kings as well as the Japanese Occupation in Singapore. Today, Fort Canning Hill is a popular location for families to picnic on its lovely slopes and spend wonderful times listening to musical acts played on occasion. Indeed, Fort Canning Park is a fabulous location to recreate key historical scenes amidst natural settings with your family.
Create Family Memories With White Room Studio!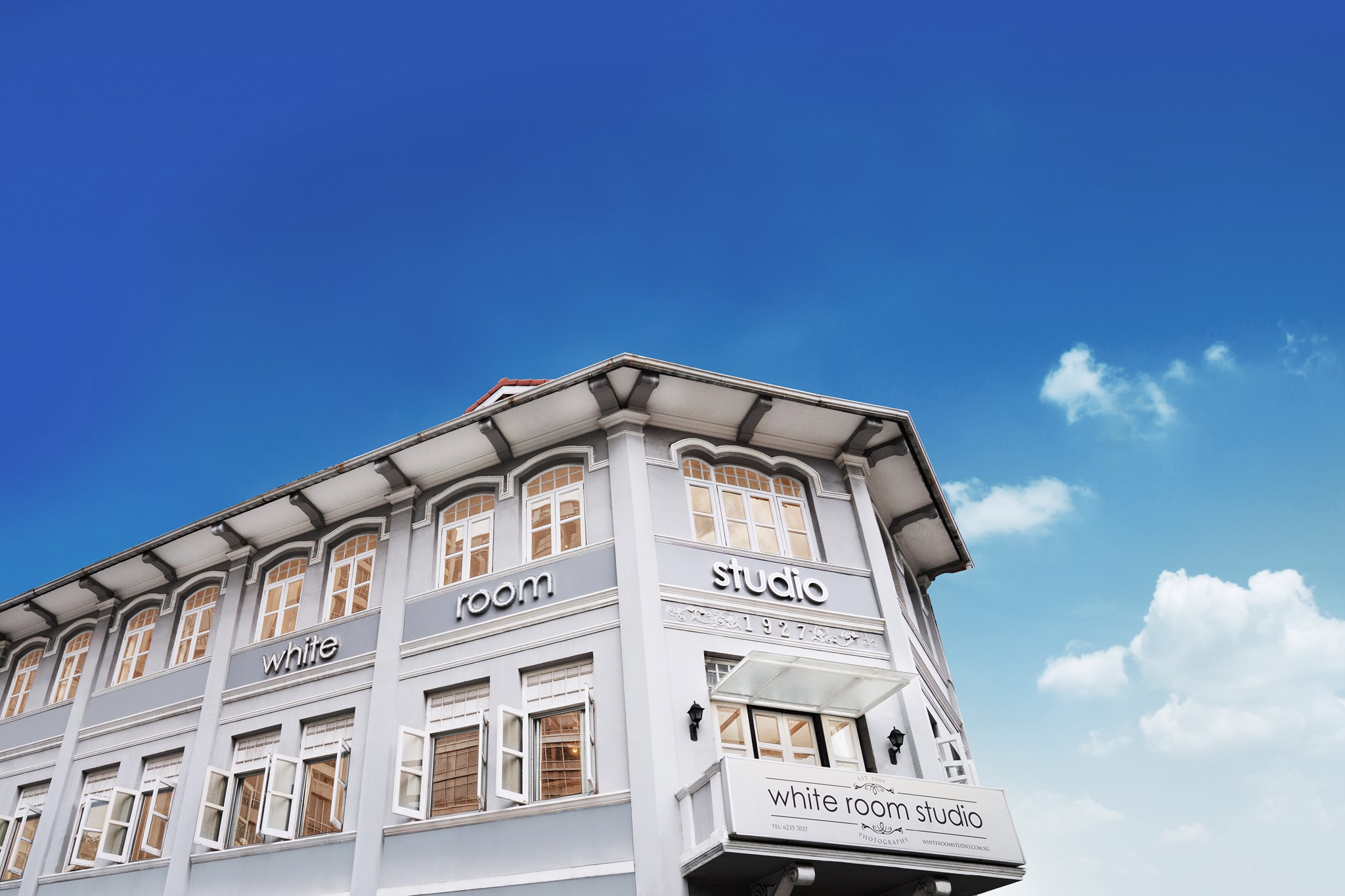 If you and your family decide to organise an outdoor photography session to spend some quality time together, White Room Studio has you covered. White Room Studio is situated in a Peranakan shophouse which is full of nostalgic character with warm sunlight and big windows. Genuine rustic wooden boards from 1927 run across the entire studio space and a balcony overlooks Fort Canning Park. Within these bespoke settings, professional photographers are ready to capture natural and impactful pictures of you which are full of real emotion as good as the outdoor locations for family shoots mentioned above!
Contact the experienced team of photographers at White Room Studio for a thorough, personalised and quality experience – to create memories that would last a lifetime! You can call them at +65 62357037, WhatsApp at +65 87696003 or email info@whiteroomstudio.com.sg for more information!