Mother's Day is only around a month away! Do you have a gift or surprise in store for Mum yet? How about giving her a treat and dressing up to have the most memorable Mother's Day photoshoot?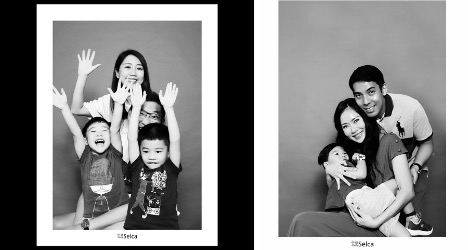 Indeed, Mother's Day is the best time to bring Mum and photography together! Whether you are intending on snapping some lovely shots of Mum or organising a photoshoot for her, some Mummy-and-me photographs would tell Mum how wonderful and treasured she is in your life.  Here are some tips on how to make the best out of a Mother's Day photoshoot!
#1: Encourage Your Mum
Your mum may be too hard on herself while toiling away to raise the family. As a result, she may shy away from having her photos taken initially and instead be critical of how she may look in those shots. However, photos well taken can best capture your mum in a flattering manner, and your job would be to encourage your mom to doll up a little and to be confident enough to get her photos taken!
#2: Have Some Interaction With Your Mum During The Photoshoot
Photoshoots are not just about posed shots. Rather, the most fun and memorable experiences can come from interactive poses. Interactions can help mitigate any unease during the photoshoot, and facilitate smiles and laughter. Try to have some interaction with your mum during the photoshoot, such as telling her a joke to make her laugh naturally.
#3: Talk To Mum About Outfit Choices
You have limitless creative options for Mummy-and-me photoshoots. Have a chat with your mum about her desired outfit choices for the photoshoot. Does she want to remain casual, or doll up a bit for a more formal look? Or, does your mom want to wear traditional ethnic attire to showcase her cultural roots? You may also wish to scroll through Pinterest for fun and trendy themes to adapt for your photoshoot, and coordinate your outfits accordingly.
#4: Communicate With Your Mom
Have an honest chat with your mum about her expectations for the photoshoot, and discuss yours as well. Your mum may have some questions on how to pose, as well as the camera angles of the shoot. Try to reach a mutual agreement as to how the photoshoot would go, and if you are hiring a professional photographer, provide him or her some tips as to your preferences and desired poses.

If you decide to have a D-I-Y photoshoot, how about heading to Insaeng Selca to create indelible Mother's Day memories for your mum? Insaeng Selca is a self portrait studio with a complete array of professional photography equipment, such as studio lights, cameras and backdrops. All you would need to do is to snap high quality photos using a remote trigger. The studio is currently open on on select days from 10:40am – 9pm and is  situated at 219 Henderson Road #06-04 S159556. Remember to reserve a slot online using the studio's reservation system to have the perfect Mother's Day experience!