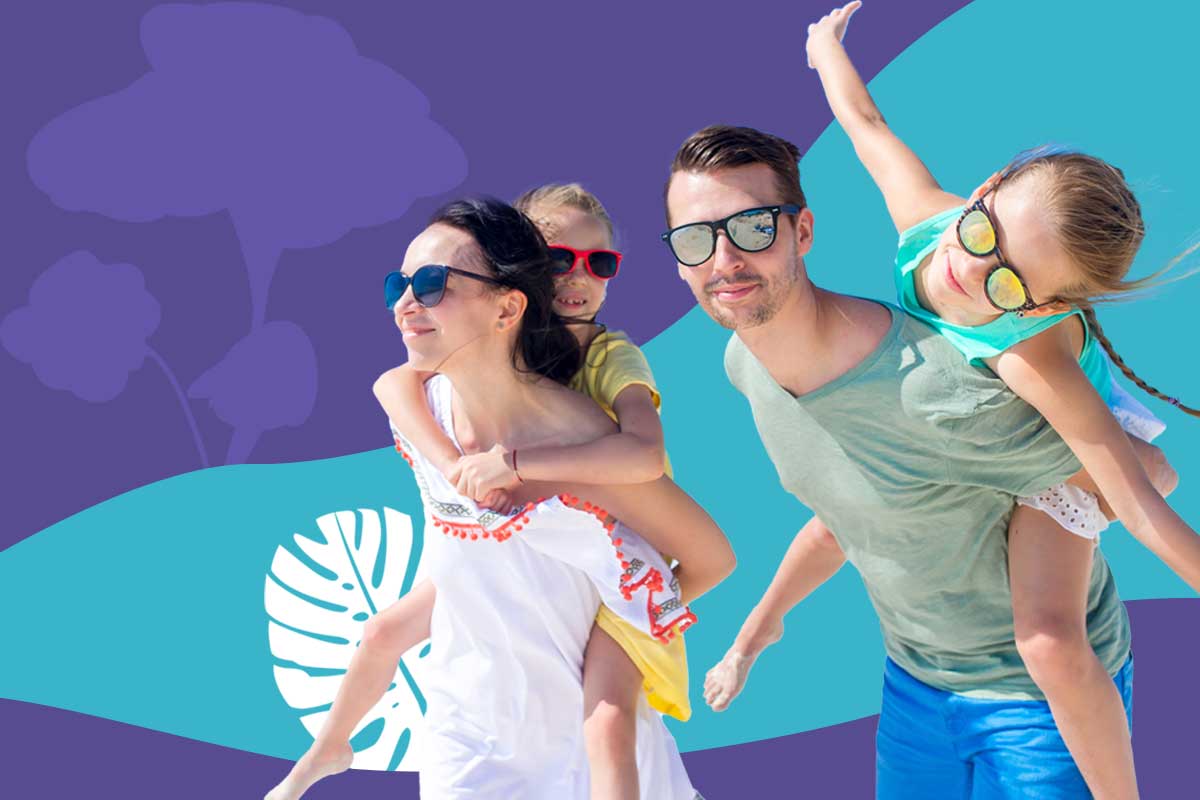 Still uncertain about what activities to do with your kids during the June school holidays in Singapore? Well, we have you covered as we have five cool ideas for you to do with the kids in Singapore. Check these 5 fabulous activities down below and fill your calendar up for these exciting activities for the whole family!
#1: Trampolining
If you have high-energy kids who cannot sit still, jump for joy (pun intended) as you can take them trampolining! Trampolining is a fantastic way to burn your kids' energy fast and wear them out! Singapore has many amazing trampoline parks such as AMPED for families on the central and west-side as well as BOUNCE Singapore which is conveniently located downtown. Bounce along with your kids and shed some calories in one of these trampoline parks!

#2: Travel The World At Science Centre Singapore
Feeling the travel itch but not heading overseas anytime soon? Well, you can now travel the world without a passport, thanks to Brickman® Wonders Of The World, a LEGO® Brick Exhibition now at The Annexe, Science Centre Singapore.
This exhibition, facilitated by Apollo Entertainment Media together with Science Centre Singapore, is 1 out of only 22 in the world and brings to your shores more than 50 stunning LEGO recreations of global landmarks. Look forward to a day of entertainment and enjoyment at this global exhibition!

#3: Have A Taste Of Organic Farming at The Sundowner
To encourage your kids to learn where their food comes from as well as participate in some farming activities, head down to The Sundowner. This urban farm is a verdant sanctuary of green above the vibrant is an oasis of green floating above the vibrant eateries in the Siglap area. The Sundowner's flagship experience, the Rooftop Farming Experience or RFE, enables you and your kids to watch honey bees foraging their nests and learn how bioactive soil grows healthy and sturdy plants.
Group sessions up to 5 pax (Join-in basis)
– Adult (>13 y.o.): $115
– Child (0 to 12 y.o.): $85

Organic farming as a family activity (Source: Ranch & Farm)
#4: Go Pony-Riding At Gallop Stable
Gallop Stable has incorporated more riding arenas and over 200 stables since it expanded to Bukit Timah at the hitherto turf club stables. Currently, it operates 2 stables where you and your family can enjoy an assortment of horse-related activities such as pony rides, riding lessons as well as riding camps!

#5: Go Outdoors
Sick of being cramped up indoors and fixed to the screen? Get some fresh air and go for a change of scenery! Plan your family outdoorsy adventure amidst Singapore's array of options ranging from green nature parks like Bishan Park to nature Reserves like the one in Labrador Park. After all, Singapore is known as the Garden City, for a reason, right?

Outdoor time is important for people of all ages, especially children. (Source: Health Harvard)
Reduce the amount of time you and your kids spend on digital screens. Instead, spend some time outdoors and make precious memories together as a family! By doing so, you can maintain your and your child's eye health and preserve vision! If you want to schedule an eye appointment but have not done so, book an eye appointment with planoEyecheck!