Want to get healthier instead of lounging around your house like a couch potato? Want to relax and enjoy precious time with family and friends? Want to encourage your family and friends to lead healthier lives? We have got your back. Here is a list of healthy activities to do in Singapore -with some of them being free!
#1: Volunteering in Singapore
If you are looking to connect and give back to the community, then volunteering your time would be an excellent option to exercise your body and mind. For example, when you participate in a food distribution exercise, you would be physically involved in packing, distributing and serving food to the needy. Also, by volunteering teachers you virtues like charity for other people as well as the gift of selflessness. In addition, volunteering is one of the most popular healthy activities to do in Singapore with a lot of support groups available.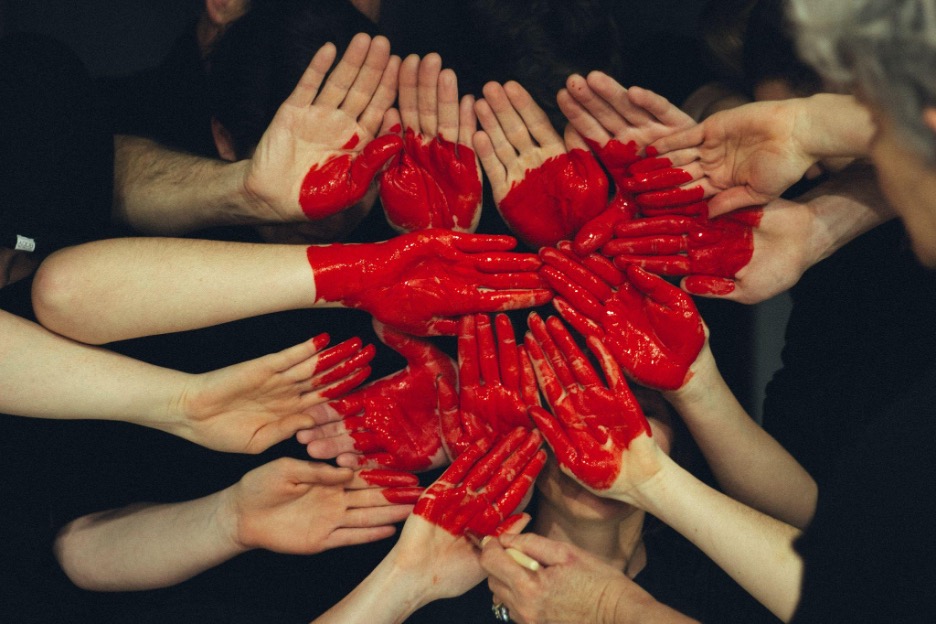 (Helping the needy is a useful and productive way to keep healthy and give back to society.)
#2: Admire Art
Has a piece of art transformed your mood and brightened your day? Have you been drawn to mind-blowing art pieces that lift your mind and spirit up beyond the superficial and banal things of life? If you can relate to what has been just described, you have been influenced by the power of good artwork. Art can enhance your mental and spiritual health by making you appreciate universal and objective realities that transcend material objects, space and time. Examples of such universal realities that good art can portray include the concepts of "Truth", "Beauty" and "Goodness". By remaining connected to reality, you can mitigate the negative effects of being too caught up in the virtual world with your digital screens. Instead, by seeing reality for what it is beyond your own ideas, you can challenge your thinking and grow as a human being.
#3: Explore Singapore's Green Spaces
Singapore as a tiny island nation is blessed with many abundant green spaces. While popular locations like the Singapore Botanic Gardens may first come to mind, there are other green spots for you to take a stroll or a more pumped-up workout routine at. For instance, if you are in the Tanjong Pagar area, you may want to check Ann Siang Hill Park out. The park is situated right in the middle of office buildings and apartments. Over there, traipse along a pathway, catch a breather and enjoy the verdant greenery around you, despite being merely a stone's throw away from the city. Another good place to hike would be around the HSBC TreeTopWalk in MacRitchie Reservoir. This hiking trail is about  6 kilometres (round trip) and takes an average of 2 to 3 hours to complete. When you arrive at the halfway mark, look forward to the picturesque and panoramic view of the nature reserve atop a 250-metre-long freestanding suspension bridge.

(Singapore has many green spaces for you to explore the great outdoors.)
#4: Explore Cultural Landmarks in Singapore
Learning and reminiscing about the past with fondness and nostalgia can boost your mental well-being. A good way to get yourself and your loved ones out of the house to get some exercise and social interaction would be to explore some of Singapore's iconic cultural landmarks. Fort Siloso park would take you through memory lane where you can learn how Singapore survived the horrors of the Japanese Occupation. Check out the recently renovated St. Joseph's Church at Victoria Street to learn more about the history of this national monument and its significance for Catholics in Singapore.
#5: Gardening
Gardening can improve your mental health as it involves a lot of concentration , hand-eye coordination as well as planning. If you have negative thoughts that you want to keep at bay, gardening can be a useful form of diversion. By weeding. Digging and planting seeds, you can enjoy a sense of accomplishment and see the result of your hard work. If you do not have a garden at home, fret not. By gardening in community spaces, you can even make new friends.

(Gardening gives you a sense of accomplishment while keeping you busy.)
There are our top picks for the best healthy activities to do in Singapore to keep you and your loved ones healthy and happy. Outdoor activities like gardening and hiking could boost your physical fitness and maintain good eyesight. Indoor activities like art appreciation can also enhance your mental well-being and social communication skills.