You may be scratching your head thinking of how to occupy your children with a new hobby that would get them outdoors. Introducing them to golf may be a good opportunity to get them to enjoy wide driving ranges and verdant greens, while having a go at this sport. Interestingly enough, Singapore has many golf courses per square kilometre – so you would not have to search high and low for one. Here are the best places to golf in Singapore.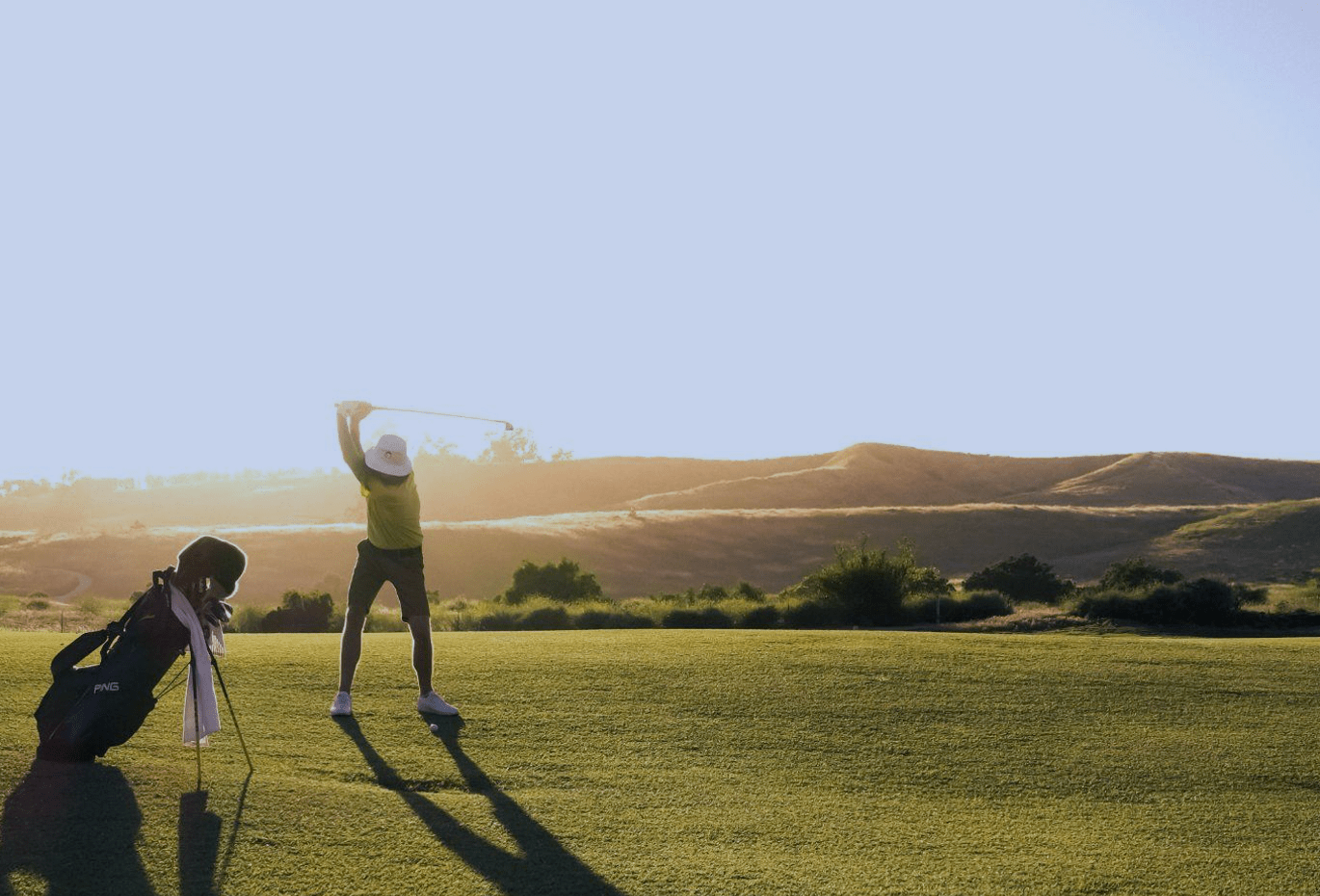 Best places to golf in Singapore
Singapore Island Country Club
Singapore's oldest and most renowned golf club since 1905 offers different courses, namely the four 18-hole courses and one nine-hole one. The range of facilities and services would benefit golfers from all walks of life
Singapore Island Country Club, 240 Sime Road, Singapore 288303
National Service Resort and Country Club (Changi)
The NSRCC's Changi Club provides nine-hole and 18-hole courses, the latter with a panoramic coastal view. Through bridges with Victorian-style design elements, enjoy the drive to the island.
National Service Resort and Country Club, 10 Changi Coast Walk, Singapore 499739
Tanah Merah Country Club
Tanah Merah Country Club offers two distinct 18-hole courses. Check the Garden Course, built on reclaimed land, out. This course is meticulously designed into a tranquil garden setting with lakes, tropical foliage and a vibrant array of flowers. The Tampines Course is host to both flora and fauna alike.
Tanah Merah Country Club, 153 Xilin Avenue, Singapore 486799
Orchid Country Club
Explore the three distinct nine-hole courses designed with input from the late former President of Singapore, Ong Teng Cheong. If you are an amateur golfer, the Aranda Course with wide fairways would be more suitable whereas if you want to challenge your skills a bit further,  the Vanda Course with its various water hazards would be just the one.  Also, have a shot at one of Singapore's longest par-five holes at 574 metres at the Dendro.
Orchid Country Club, 1 Orchid Club Road, Singapore 769162
Champions Golf
Champions Golf (previously Bukit Timah Golf Complex) offers a 66-bay driving range and a team of PGA coaches including Alan Murray, a three-time Rolex Masters Champion, besides its nine-hole course. Located in a central part of Singapore, this place is open 365 days a year.
Champions Golf, 60 Fairways Drive, Singapore 286966
Sembawang Country Club
Set up by British Marines based in Dieppe Barracks, this 18-hole course boasts undulating hills and various water hazards. Accurate golfers can feel a sense of accomplishment training at this course.
Sembawang Country Club, 249 Sembawang Road, Singapore 758352
Where are some of the indoor golf arenas in Singapore?
Amazonia Singapore
If your child wants to play golf during the hottest times of the day, get some air-conditioned comfort at Amazonia's nine-hole indoor putting course. Suitable for kids aged four and up, this indoor golf location boasts a mini golf course suitable for a quick game before dinner. Get your kiddos to immerse themselves in a game of golf replete with 3D glow-in-the-dark artwork and motion props.
Amazonia Singapore, Great World City Mall, #03-08, 1 Kim Seng Promenade, Singapore 237994; www.amazoniafun.com
Totts Golf
Wary of the sweltering heat and blistering sun? Well, Totts Golf has you covered. It offers clubs, mats and foam plus plastic balls for kids aged two to seven years for them to learn the fundamentals of golf. These lessons enable your kiddos to build confidence and interest in the sport.
Totts Golf, Cairnhill Community Club #03-09, 1 Anthony Road, Singapore 229944; Tides Building #05-01, 217 East Coast Road, Singapore 428915; www.tottsgolf.com
What are the benefits of golf for children?
Starting your children with golf is an excellent idea as the game offers various physical, social and emotional benefits while spending time on the green.
These benefits can have powerful and long-lasting effects on your child's development right through to the adult years.
Golf is a low-intensity workout
When kiddos carry bags with several clubs and walk a course, they engage in a low-intensity workout without straining their small bodies. Moreover, kids can get fresh air and build muscle, instead of being stuck at home playing video games and watching television.
Golf is a non-contact sport
Your kiddos may incur serious injuries with contact sports, but golf does not have such risks. Your child would not have to be tackled by another child in a rough sport. However, there is no guarantee your child would not be injured as, like all sports, your child would have to be aware of his or her surroundings and ensure that his or her body does not get overtaxed when playing the sport.
Your child can develop social skills while playing golf
Your kiddo can learn the competitive nature of solo golf play but also develop social skills and teamwork by supporting all members of a golf team if he or she decides to play on a team.
Get your kiddos started on this rewarding game of golf that teaches teamwork, patience, hand-body coordination skills and various life lessons! It is never too late to start!