You have probably heard that it is a good idea for children to be outside often and not get cooped up indoors. But have you wondered what are some of the tangible benefits of being outdoors and how does it impact a child's learning and development? In this article, we discuss some of the benefits of outdoor learning for your children.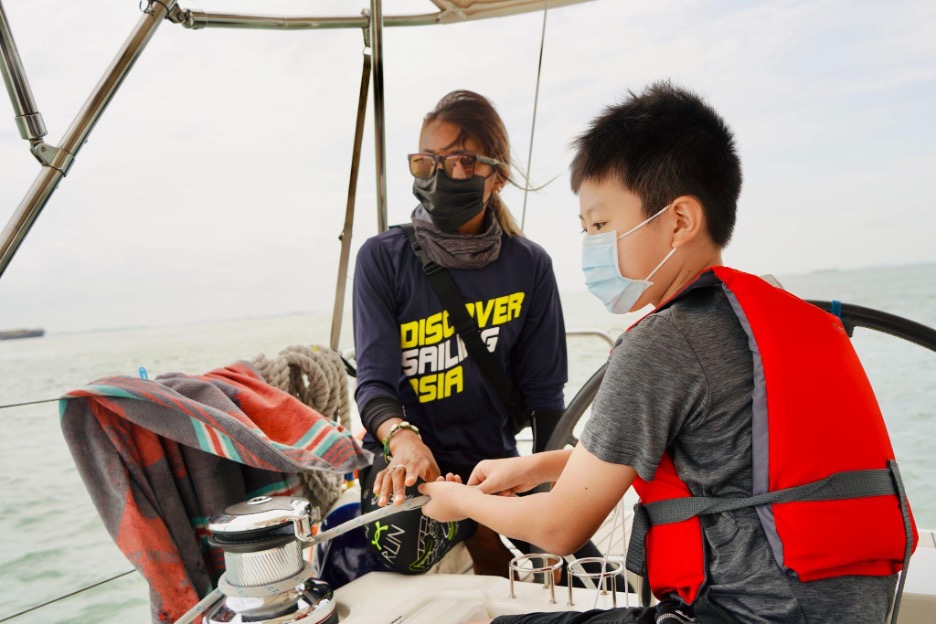 What is outdoor learning?
Outdoor learning in Singapore has become a popular supplement to traditional classroom learning. Simply defined, outdoor learning involves journey wilderness-based experiences and adventures where school-aged children participate in a wide range of activities ranging from climbing and hiking to sailing and canoeing! Outdoor learning draws upon the science-based theories and practices of experiential education.
Benefits of outdoor learning
It is essential that young children get regular opportunities to explore the outdoor environment as there are multiple social, physiological and academic benefits to taking learning outside.
Here are some powerful reasons for taking your young ones beyond their classroom learning environment:
1. Outdoor learning boosts academic performance
Outdoor learning can boost academic performance and learning capabilities. It was found that direct exposure to nature can improve attention span and relieve symptoms of attention-deficit disorders as compared to indoor learning activities. [1] The increased attention span facilitated by an outdoor learning environment is integral for a child's academic performance as it allows children to have a better recollection of shared information.
2. Outdoor learning fosters important social skills
Children are more motivated to work and collaborate in groups when they are placed in outdoor settings. Studies have shown that outdoor learning fosters social skills such as one's ability to manage conflict, cooperate with their peers and communicate effectively. [2] Learning in a natural environment also enables a child to recognise their interconnectedness with the ecological world and make sense of their sense of self in the context of a larger community.
3. Outdoor learning improves eye health
Frequent reliance on digital screens for learning may increase your child's susceptibility to eye-related diseases such as nearsightedness, or myopia. A study revealed that school-aged children between 6 to 13 years old are at a higher risk of myopia with increased digital screen time. [3] Outdoor learning provides a break away from your child's daily screen time. Exposure to bright outdoor sunlight is essential for your child's eyes to develop properly, lowering the risk of eye-related conditions such as myopia or digital eye strain.
4. Outdoor learning is great for your child's overall well-being
Learning in nature also enhances your child's physical, emotional and mental well-being. Spending time outdoors helps to elevate mood and reduces anxiety in young learners. Outdoor environments also naturally inspire children to be more physically active which can have positive impacts on their overall health and well-being.
Discover Sailing Asia's outdoor sailing experience for your kids!
As parents, you can actively seek out new ways to get your kids to participate in outdoor learning. Discover Sailing Asia takes adventurous outdoor learning programmes to a whole new level! Based in Singapore, Discover Sailing Asia specializes in sailing and they offer a range of fun educational sailing courses specially designed for your kids.
If you would like to see more unique adventurous outdoor learning opportunities beyond the conventional choices, consider the following:
1) GROMMET! Kids Sailing Course

Designed for kids aged 7 years old and up, GROMMET! Kids Sailing Course is an adventurous educational programme that introduces the art of sailing to fun-seeking young explorers. Parents who take children to this programme can expect their kid to pick up invaluable skills like problem-solving and teamwork as they explore new territories and take up new challenges as a sailor! The good news is GROMMET! welcomes all kids on board, with no prior sailing experience required. If you're looking to take your kids for an outdoor learning adventure like no other, learn exciting new skills and socialize with other peers, GROMMET! is the place to consider!
2) 2D1N Southern Island Sailcation Adventure

For a more holistic experience that allows you to spend quality time with your children, Discover Sailing Asia's 2D1N Southern Island Sailcation Adventure is another popular option among parents! Take your kids on a learning journey through an exciting one-hour sail under the stars away from the city bus to Singapore's Lazarus island. During the adventure, your kids may get a chance to play the role of a sailor and take the wheel. This is the perfect go-to option for any parents looking for a lovely bonding time with their little ones.
Finding unique outdoor learning opportunities to immerse children in nature has been an increasingly popular way to cultivate a spirit of curiosity and the love for learning in them. If you are a parent who desires your child to develop holistically, remember to always strike a good balance between indoor and outdoor learning. Find out more about Discover sailing Asia and book your choice of sailing programme.

References
[1] Kuo, F. E., & Taylor, A. F. (2004). A potential natural treatment for attention-deficit/hyperactivity disorder: evidence from a national study. American journal of public health, 94(9), 1580–1586. https://doi.org/10.2105/ajph.94.9.1580
[2] Harun, M.T., & Salamuddin, N. (2014). Promoting Social Skills through Outdoor Education and Assessing Its Effects. Asian Social Science, 10, 71-78.
[3]  Wang, J., Li, Y., Musch, D. C., Wei, N., Qi, X., Ding, G., Li, X., Li, J., Song, L., Zhang, Y., Ning, Y., Zeng, X., Hua, N., Li, S., & Qian, X. (2021). Progression of Myopia in School-Aged Children After COVID-19 Home Confinement. JAMA ophthalmology, 139(3), 293–300. https://doi.org/10.1001/jamaophthalmol.2020.6239