Plano pledges to deliver hundreds of books to children across Singapore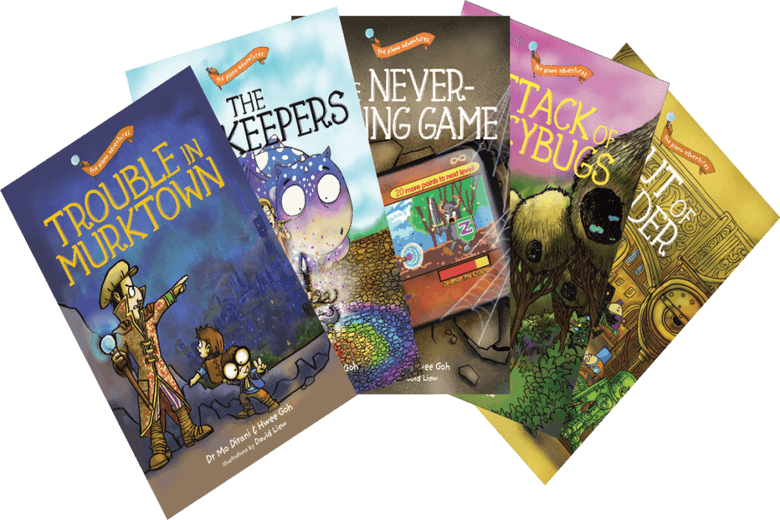 (Singapore, 9 APRIL 2020) Local health tech company, Plano Pte Ltd today announced plans to deliver hundreds of its bestselling children's book series, The Plano Adventures, to children in Singapore.
Plano has partnered with local charities and social service agencies in Singapore that work with children, including the Singapore Children's Society and Singapore Muslim Women's Association or PPIS. Beyond that, Plano is also distributing the books to parents across Singapore.
"As the world adjusts to the new normal, be it mass quarantines, lockdowns or self-isolations, parents may find it challenging to engage their children in fun, device-free activities at home. We want to work with families in need to provide them with more options for such activities," said Plano's Founding Managing Director, Associate Professor Mohamed Dirani.
The Plano Adventures are early chapters books based on scientific research. Shifting the power to the next generation, it was written to educate children on avoiding the pitfalls of excessive device use and establish a healthy relationship with emerging technology.
The team behind book series is former local TV news journalist/editor and author Hwee Goh, renowned illustrator who is the artist behind many of Singapore's bestselling book series, David Liew and Academic and global myopia authority Associate Professor Mohamed Dirani. The books, published by Marshall Cavendish International, are in all major bookstores and available in the US, UK and Australia.
The company has made various efforts in recent years to form new partnerships to help children in need worldwide. In 2019, Plano had worked with The Fred Hollows Foundation to raise funds for the delivery of eye care services to the millions of Africans that suffer from debilitating vision loss.
Dr Dirani said that the donation of the books is an initial step Plano will be taking to reach out to families in need in this period of time.
"COVID-19 knows no geographical or social boundaries. We pledge to commit our time and resources towards helping Singaporean parents. In these uncertain times, we hope to spread joy, especially to children through the magic of our books."
About Plano: Plano was developed with a clear purpose; to save sight and empower lives. With a culture of disruptive thinking grounded in real scientific research, Plano promotes the use of innovative technology to provide a solution to help mitigate the public health, societal and economic issues posed by excessive device usage. Plano's founding Managing Director, Associate Professor Mohamed Dirani, has dedicated his life to the study and research of myopia, and is an Adjunct Associate Professor at Duke-NUS Medical School and an Honorary Principal Investigator at the Singapore Eye Research Institute (SERI) and the Centre for Eye Research Australia (CERA). www.plano.co