Top 5 best eye makeup removers for dry eyes
For many women, makeup is a daily part of their lives. However, if women do not remove the makeup regularly from their skin, the skin surrounding their eyes would dry up. Moreover, removing makeup is not simply about cleaning up the complexion and avoiding breakouts. Makeup removal is also about taking good care of the eye area, eyelashes and brows. This is because optimal eye health hinges upon the careful and meticulous cleansing of the eyes from all vestiges of makeup. Proper makeup removal would preserve the health of brows and lashes and prevent conditions like styes and reddish eyes. Therefore, women need good eye makeup removers to remove makeup completely. Here are the top 5 best eye makeup removers for dry eyes.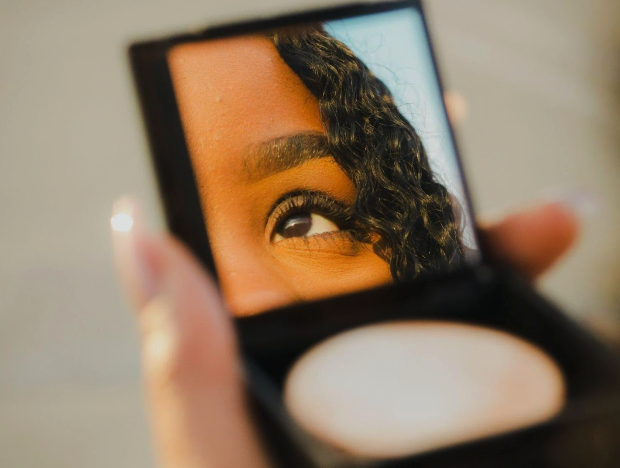 (Eye makeup, when not removed properly, can lead to irritation in and around the eyes.)
What are the best eye makeup removers for dry eyes
#1: Burt's Bee Eye Makeup Remover
Renowned for its makeup products, Burt's Bee offers an affordable quality eye makeup remover that uses kiwi extract to remove dust particles, makeup, dirt, oil and other particles from your skin and eye area. This eye makeup removal can naturally remove makeup by 99 percent natural.
#2: Heyedrate Eye Makeup Remover Oil
This natural oil-based makeup remover gets the dust, grime and makeup off your eyes and comprises ingredients like organic grapeseed oil, organic jojoba oil, vitamin E, and organic Tea Tree oil. Simply apply 2-5 drops to a cotton round or ball. Gently pat the eyelid area with the cotton ball with oil on it to remove eye makeup. Look forward to a moisturizing, non-drying experience for your eyelids and skin.
#3: MediViz Eyelid Wipes
If you prefer using wipes to put a little friction into the makeup removal process to get rid of stubborn mascara and eyeliner in between the eyelashes, the MediViz Eyelid Wipes will not disappoint. These wipes are exfoliating, hypoallergenic eyelid scrubs for cleansing and refreshing the eyes. They come in packs of 30 at an affordable price at around SG$25.

(The area around the eyes is particularly sensitive, so using eye makeup removers that are gentle on the skin is recommended.)
#4: Heyedrate Foaming Face Wash
The Heyedrate Foaming Face Wash that comprises 100% plant-based ingredients including 19 botanicals and extracts, is another good option as an eye makeup remover.  This face wash is made up of Organic Ingredients & 1.7 ounces of Aloe Vera that would be gentler on your eyes and skin.
#5: Heyedrate Lid and Lash Cleanser
A hypochlorous acid spray such as Heyedrate Lid and Lash Cleanser can enhance the health of your eyes and eyelids. Apply the solution onto a cotton ball or round and to your closed eyelids and eyelashes after washing your face. Let the solution dry on your face and skin without the need to wash it off. This natural, organic formula cleanses your eyelids and alleviates itchy eyelids, irritated eyes, dry skin and other skin irritations.
Conclusion
For women, removing eye makeup at night is an essential step to maintaining the health of the eyes and the skin around them. Properly removing makeup would provide the skin and eyes a chance to breathe, and remove dust particles and dirt that could pile up and lead to dryness and eyelid bumps. Therefore investing in quality eye makeup removers would be the first step to maintaining eye health.

(Healthy eyes do not come by easily. Proper hygiene and eye makeup removal are key.)